The Alpine Museum is the oldest museum in the Chamonix valley. It dates back to the end of the 19th century
The history of the museum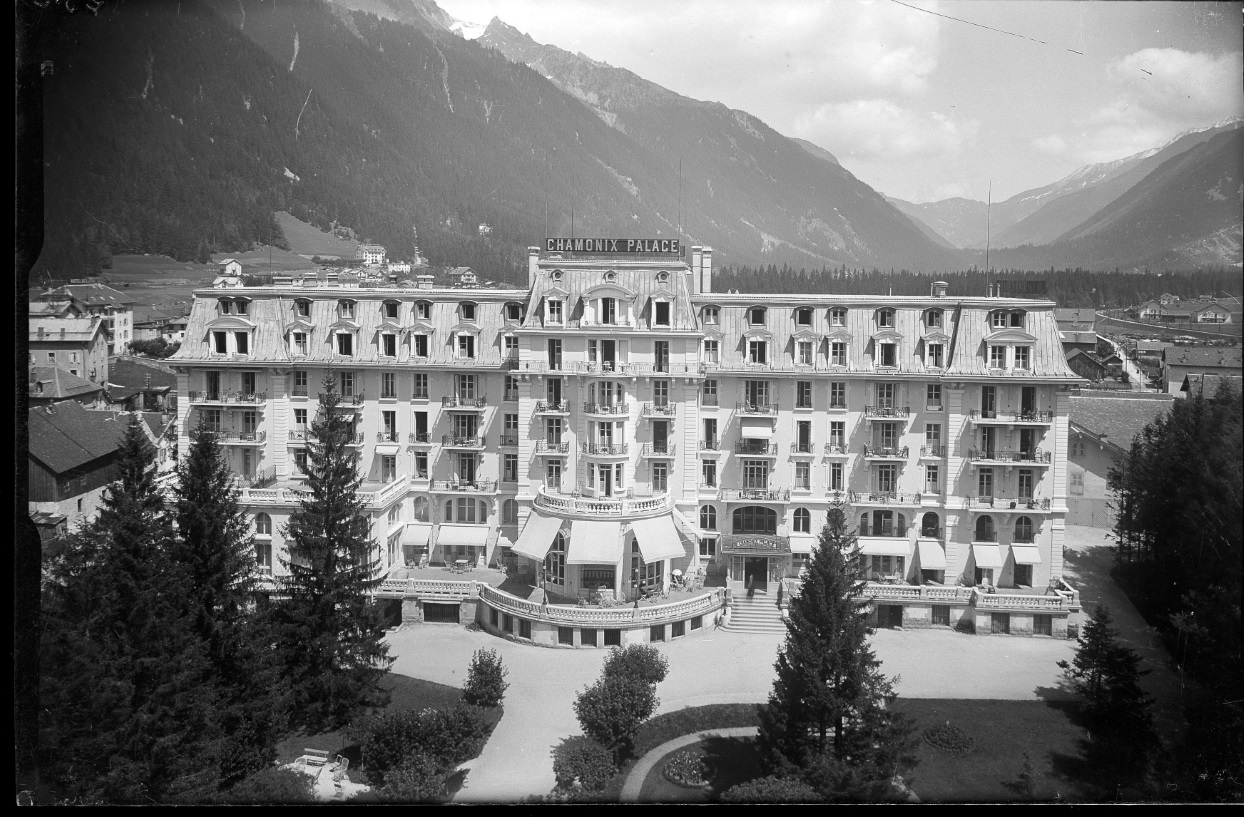 Façade du Chamonix Palace, 2e quart du XXe siècle ©ArchivesMunicipales
The Alpine Museum is the oldest museum in the Chamonix valley.
It dates back to the end of the 19th century when Joseph Cusin-Berlincourt, a collector who was fascinated by the history of the valley, founded the Alpine and Mont Blanc Museum in 1898. On March 3, 1920, he wrote a letter to the town announcing that he was donating 72 artefacts from his collection.
The first municipal museum opened in July 1926 in a room at the town hallunder the direction of Charles Vallot, the first curator. More important donations followed. When Mr Vallot left, in 1937, the collections were moved to the townhall attic and completely forgotten about.
In 1969, the towntransferred management of the collection to the newly established group, Friends of Old Chamonix and the museum moved to a room in the old "Chamonix Palace". There the collections, which reflected the heritage and history of the region, continued to grow thanks to numerous donations and purchases. In 2001, the town took over the management of the museum and, in 2003, the institution was designated a"Musée de France".
In 2010, the management of the museum was transferred to the Communauté de Communes de la Vallée de Chamonix. It currently preserves and puts on show more than 15,000 works of art and artefactsevoking four centuries of history (from the 18th to the 21st century). Through the collections, visitors are able to discover the historic and artistic heritage of the Mont Blanc region and to understand the history and development of the Chamonix valley.